Load .txt
One of the most awesome features of Online Notepad is that you can open text directly from your computer. No need to copy and paste. Since this app is a plain text editor it will only accept plain text files like .txt extension. From the menu bar, click File and choose Open.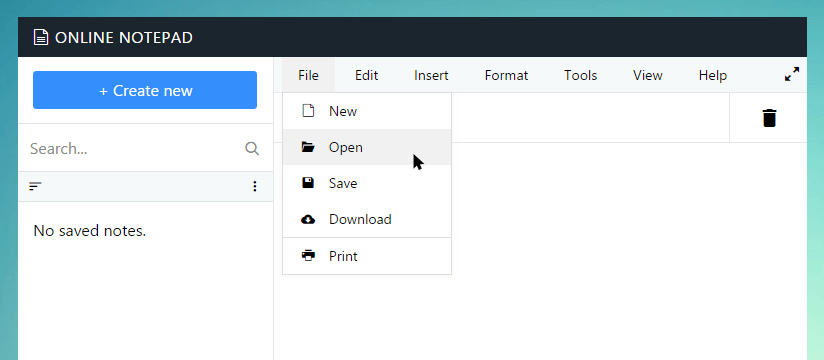 Note: You can also press Ctrl + O or Command + O on your keyboard to open the Open File dialog box.
Wait for the Open File dialog box to appear and choose the text document that you would like to edit.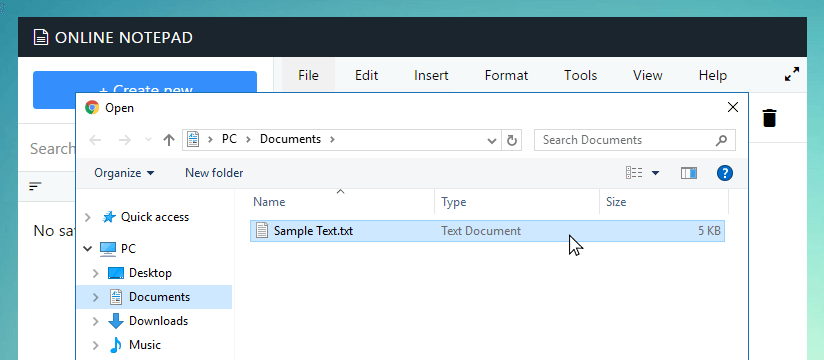 After you click the Open button, it will automatically upload the text content to the Online Notepad editor.
---
Tutorials
Here are some detailed guides that might help you get started.