Save as .txt
You can save your draft work to your local device, as it is always a good idea to keep copies of all of your important notes. To do so, click File from the menu bar and select Save As.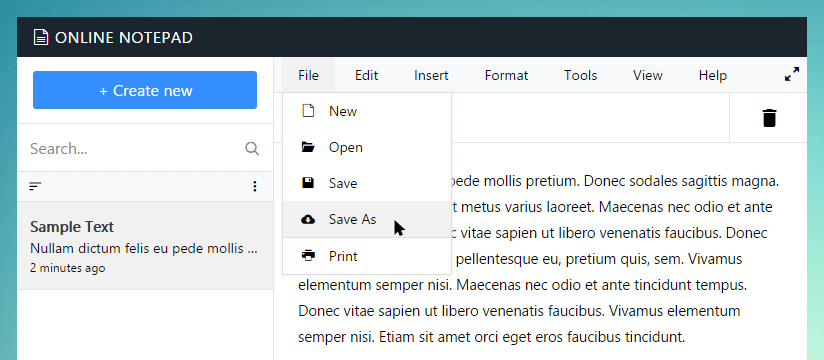 Note: You can also press Ctrl + Shift + S or Command + Shift + S on your keyboard to open the Save As dialog box.
This will prompt you to enter the filename of your choice.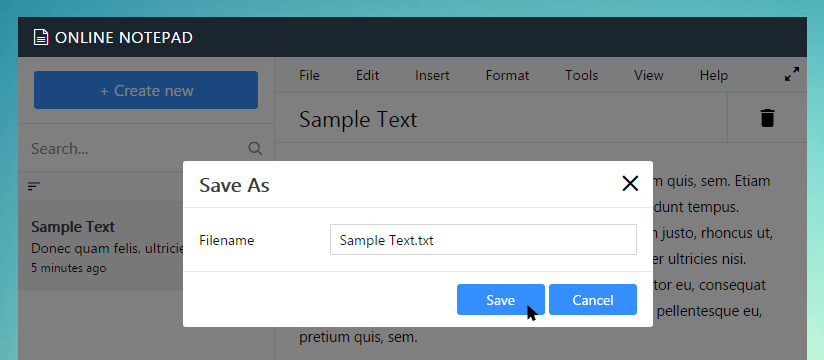 It will use the document's title as the filename. If empty, it will use 'Untitled Note'. Here you can also change the file extension. By default, it will use .txt which is the most common file type for plain text files.


Once you click the Save button, it will automatically download the text file. You can find it in your Downloads folder.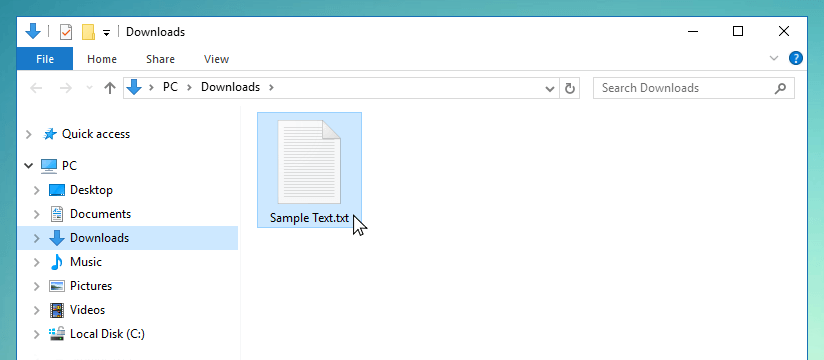 ---
Tutorials
Here are some detailed guides that might help you get started.